Not by Chance Free Templates
Download to begin applying the principles you're learning in the book.
After submitting the form below, you'll receive eight templates that help you:
Create a relapse prevention plan
Write a home team invitation
Complete the trigger turnaround exercise
Define family rules and consequences
And more!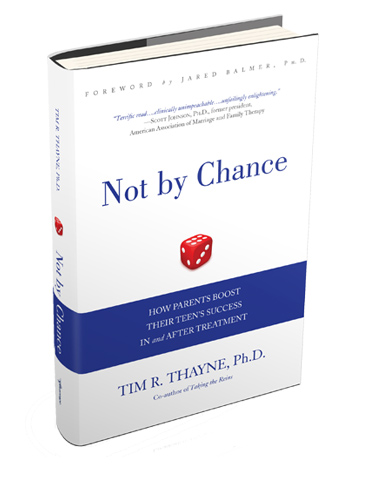 Request Your Free Templates
We are a nation-wide group of specialized therapists who work with families of teens or young adults who: are struggling at home, are in out-of-home treatment, or are soon to complete treatment.
Our success is distinguished by the fact that some of the best residential treatment programs in the country reach out to access our expertise and model for transitioning from treatment to the real world.
We exist to inspire, heal and fortify your family, capitalizing on your strengths and our know-how.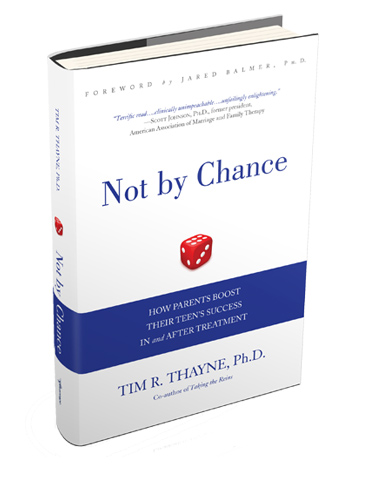 HOW PARENTS BOOST THEIR TEEN'S SUCCESS IN AND AFTER TREATMENT
For parents of struggling teenagers going to residential or wilderness treatment program, their teens addictions, learning disabilities, or emotional/behavioral issues have brought parents to a moment of decision. 
Heartsick, anxious, and exhausted, questions bounce endlessly around their mind, "Will this work?  Was this really necessary? Will she ever forgive me?  Can we handle him at home when the time comes?"
Dr. Tim Thayne delivers the answers they most need in his groundbreaking book, Not by Chance.