Will your Son or Daughter Succeed After Treatment?
Take the quiz to see if the deck is stacked in your favor.
Take the Quiz
Upcoming Parent Seminar: They're Coming Home
What's your plan to ensure treatment works? Learn more at this seminar.
Register Now
The Leaders in Successful Transitions
See why we are asked to consult the country's best treatment programs.
Watch the full video
Homeward Bound: The Leaders in Successful Transitions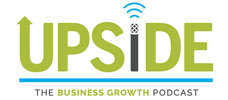 Tell Us About Your Teen/Young Adult
We are a nation-wide group of specialized therapists who work with families of teens or young adults who: are struggling at home, are in out-of-home treatment, or are soon to complete treatment.
Our success is distinguished by the fact that some of the best residential treatment programs in the country reach out to access our expertise and model for transitioning from treatment to the real world.
We exist to inspire, heal and fortify your family, capitalizing on your strengths and our know-how.
Are You a Referring Professional?
Are you a wilderness, residential, therapeutic boarding school, hospital, or clinical professional? Request more information or a quick chat so you can see if we might be a fit for one of your client families. You will appreciate knowing they will continue to be cared for even after they have gone.
If you are a consultant with a family in mind, we are happy to send you electronic or physical materials to share. You can even request a copy of Dr. Thayne's book Not by Chance: How Parents Boost Their Teen's Success In and After Treatment. You will be pleased with the options we provide.
Are you a therapist or counselor? Do you have a young person who continues to struggle, despite everyone's best efforts? Perhaps a former client is returning from out-of-home treatment? We have targeted tools that can boost your good work. We'd love to be a resource.
Is This What Your Family is Looking For?
"This program helped us immeasurably. I would recommend it as a requirement to any family with a child coming home. Easing the stress and effort for both me and my daughter—I feel so much more confident. God bless your good work. Thank you to our coach and your organization, we're honored to have been led to your door."
"My husband and I believe we may have had greater results by utilizing this wonderful program for our entire family. I highly recommend calling Homeward Bound before taking another course of action."
"We are certainly a work in progress as a family, but we have a sense that our prayers have been answered."
"We are now about four months post treatment. Our son is doing well in school, is making better decisions, and is feeling happier. We too are happier in our relationship with him. We don't expect a mistake-free future, but we anticipate fewer challenges and more productive ways of dealing with inevitable setbacks. We highly recommend Homeward Bound to you."
"My reactivity and my husband's anger were as much true impediments to family peace as was our son's drug use. I am profoundly grateful for the work Homeward Bound has done. Problems still exist, but we have vision, confidence, and hope for the first time in a long time, that our relationships with our children will endure the difficult adolescent years and continue into adulthood."
"Because of the changes we have all made, the love and humor is back in our family again—best remedy in the world!"
Please fill out the form and we will have someone reach out right away. We're Here to Help You Move Forward
Contact Us by Phone or Online.