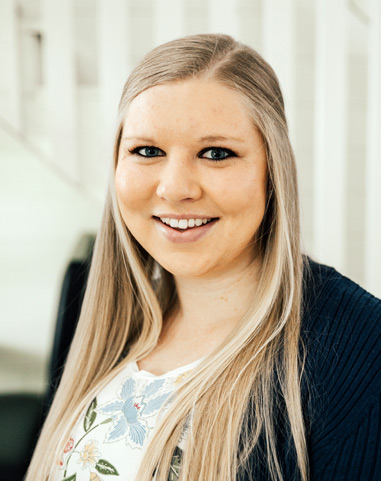 Kayla Anderson - Administrative Assistant
Kayla received her Bachelor's degree from Utah Valley University in Behavioral Science with an emphasis in Psychology. She has experience in internet technical support, leadership, and HR/accounting.
Being Dawnie's assistant requires her to wear many hats. She helps with billing, bookkeeping, and processing new enrollments. Kayla also works with Rallyest as the customer success manager. She loves the opportunity, as she works with Homeward Bound, to give back to the community and help make a difference in the lives of our clients.
Kayla and her sweet husband CJ have been married for three years. She loves her family and spending time with them. In her free time, Kayla enjoys going to dog parks with her mini Australian Shepherd Eevee, trying new recipes, and spending time in her garden. One of her life goals is to visit every national park in America.